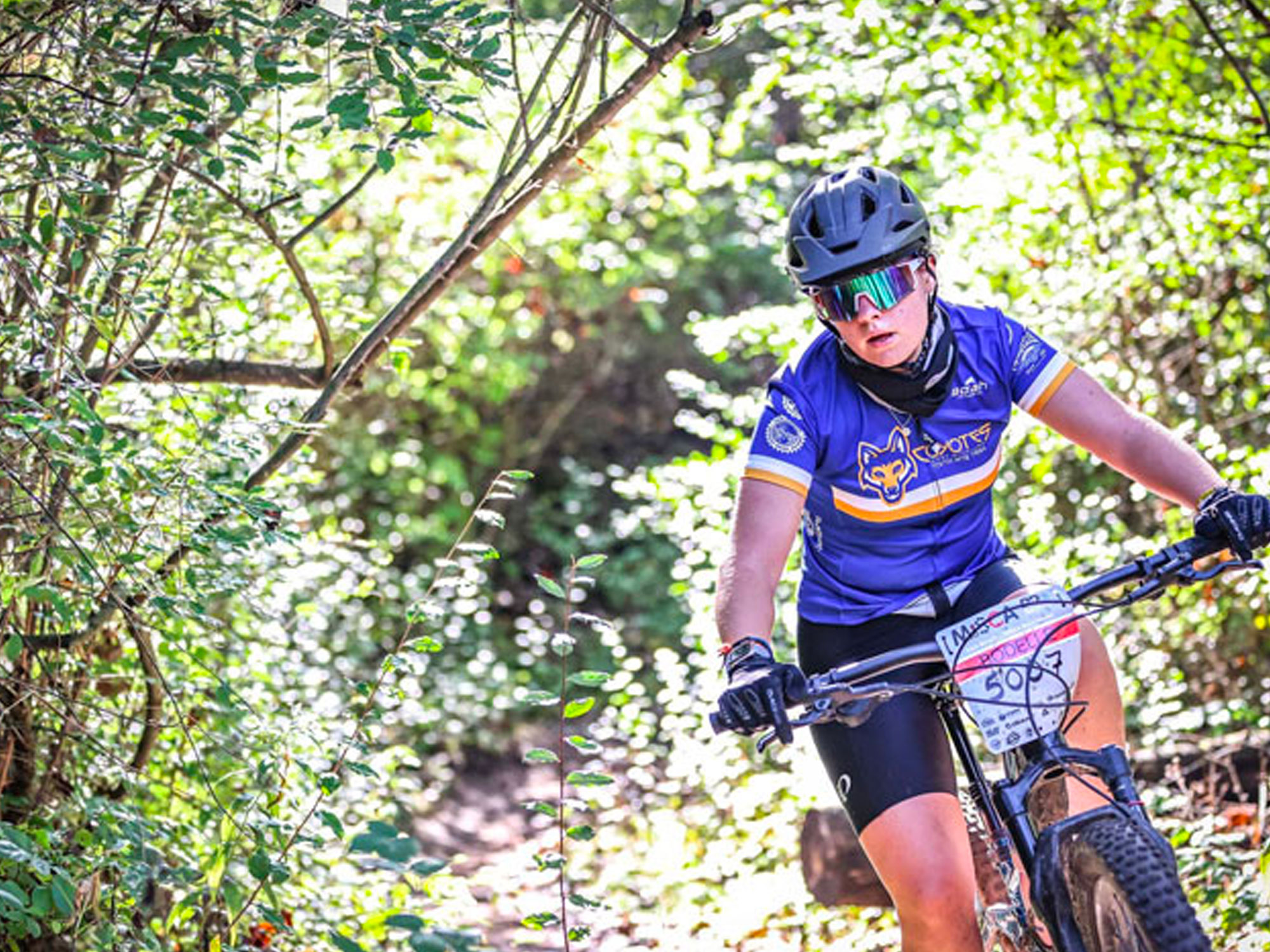 MiSCA Addison Oaks County Park
Race #2 of the D&D Bicycles MiSCA Race Series
ADDISON OAKS COUNTY PARK | LEONARD, MI
These are student-only races for Elementary, Middle, and High School-ages. No team, no problem – students can participate as individuals. To be eligible to race, students must be registered in MiSCA's online system. Additionally, the rider will register for the races they plan to participate in.
Please apply for financial assistance if price is a concern miscabike.org/scholarship
Registration opens March 1
Elementary (grades 5 and under) riders will race on Saturday afternoons and older riders (grades 6 and over) will race on Sundays (start times by category to be announced).
Park Fees: $5 Daily or Oakland County Parks Annual Vehicle Pass ($5 is a special daily rate for MiSCA – normally $12 for non-residents)
Driving Directions: [GOOGLE]
Facebook Event: facebook.com/events/895961784893872
CAMPING: Camping available at the park, call to reserve. Call 248-858-1400 Monday through Friday 8 a.m.-3:30 p.m. during the off season and seven days a week from 8 a.m.-9 p.m. during in season. [MORE INFORMATION]
COURSE DETAILS AVAILABLE SOON
---
FOR REFERENCE PURPOSES 2022 SCHEDULE POSTED BELOW
RIDERS MUST REPORT TO STAGING AT THE ASSIGNED TIMES BELOW
Full staging list by category available by Friday before race day.
Saturday: Elementary Races
| | | |
| --- | --- | --- |
| Wave 1 Categories | Staging | Awards |
| Upper Elementary Male | 1:45 PM | 5:30 PM |
| Upper Elementary Female | 2:00 PM | 5:30 PM |
| | | |
| --- | --- | --- |
| Wave 2 Categories | Staging | Awards |
| Lower Elementary Male | 2:45 PM | 5:30 PM |
| Lower Elementary Female | 3:00 PM | 5:30 PM |
| | | |
| --- | --- | --- |
| Wave 3 Categories | Staging | Awards |
| Advanced Elementary Male | 3:50 PM | 5:30 PM |
| Advanced Elementary Female | 3:55 PM | 5:30 PM |
Sunday: High School and Middle School Races
| | | |
| --- | --- | --- |
| Wave 4 Categories | Staging | Awards |
| Varsity Male | 8:45 AM | 12:30 PM |
| Varsity Female | 8:50 AM | 12:30 PM |
| Advanced Middle School Male | 8:55 AM | 12:30 PM |
| Advanced Middle School Female | 9:00 AM | 12:30 PM |
| | | |
| --- | --- | --- |
| Wave 5 Categories | Staging | Awards |
| Junior Varsity 9-10th Grade Male | 10:15 AM | 12:30 PM |
| Junior Varsity 11-12th Grade Male | 10:20 AM | 12:30 PM |
| Junior Varsity Female | 10:25 AM | 12:30 PM |
| | | |
| --- | --- | --- |
| Wave 6 Categories | Staging | Awards |
| Novice 10-12th Grade Male | 11:45 AM | 2:30 PM |
| Novice 9th Grade Male | 11:50 AM | 2:30 PM |
| | | |
| --- | --- | --- |
| Wave 7 Categories | Staging | Awards |
| Novice 9-12th Grade Female | 12:45 PM | 2:30 PM |
| Novice 6-8th Grade Female | 12:50 PM | 2:30 PM |
| | | |
| --- | --- | --- |
| Wave 8 Categories | Staging | Awards |
| Novice 8th Grade Male | 1:45 PM | 3:30 PM |
| Novice 7th Grade Male | 1:50 PM | 3:30 PM |
| Novice 6th Grade Male | 1:55 PM | 3:30 PM |
---
Trail Maintained by Clinton River Area Mountain Bike Association (CRAMBA) cramba.org