Empowering communities to develop and grow K-12 youth mountain biking programs
The Michigan Scholastic Cycling Association (MiSCA) is a 501(c)(3) non-profit organization that empowers communities to develop and grow K-12 youth mountain biking programs across the state.
We instill confidence by promoting the values of an active lifestyle, healthy competition, and outdoor stewardship and adventure while building life-long friendships in an inclusive environment.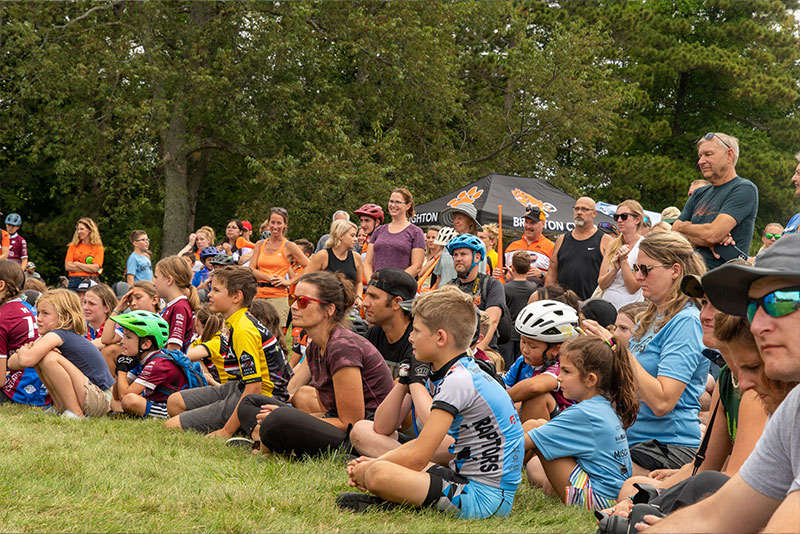 Youth focused programming

Mountain bike race series for K-12 student-athletes

Skills camps and clinics

Initiatives to gain more female participation

Student Leadership Council
Coaching curriculum and guidance

Curriculum development for coaching students of all abilities

Certification program and training for coaches

Safe biking and Safe Kids principles
State-wide network of support

Coach Advisory Committee

Structure and guidance for clubs to form and grow
The Michigan Scholastic Cycling Association (MiSCA) is empowering youth and families by creating a community of cyclists who otherwise may not have found the sport. MiSCA now serves more than 1,100 students, supported by 500+ volunteer coaches throughout the state with new clubs/teams forming all the time. In the fall, MiSCA holds a professionally-run 6-event youth-only mountain bike race series. We provide coach training and support through a certification program which requires skills clinics, first aid/CPR training, background checks, and more to ensure safe and consistent education is provided to our youth. Additionally, MiSCA has programming focused on getting more girls active in the sport by creating girls-only events where girls feel welcomed and ensuring girls are included equally in all aspects of the organization. Cycling is truly a lifelong sport and we strive to create a fun environment where everyone can experience the joys of the outdoors.
Scholastic cycling is modeled after the successful collegiate cycling system. In this system the focus is on the individual as part of a larger team and while very competitive the atmosphere is much more relaxed than the usual Michigan mountain bike races. This more relaxed atmosphere is a result of participants that are relatively new to racing as well as the fact that participants do not compete in the normal mountain bike categories but rather compete for their school in more generic skill-based categories.
We offer cycling as a legitimate sport to many students who would not otherwise know it existed as a 'real sport.' In other words, we bring new people into the sport of cycling. We also give students disenchanted with the other school sports teams a chance to excel.